Protect your feet on your next beach adventure wearing flexible THREO Water Shoes!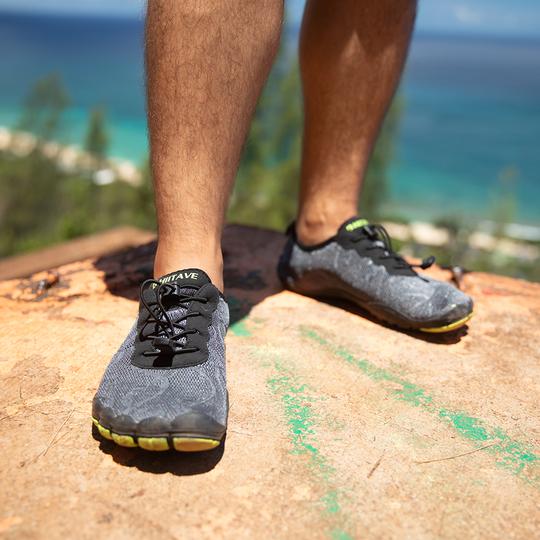 Go sightseeing by the lake or take a hike by a local stream with pleasure! THREO water shoes provide excellent support for all activities on land and water. They are comfortable and keep your feet secure. The rubber soles are sturdy enough to prevent sticks from stabbing through. Still, they have deep enough treads to keep traction on steep inclines and declines. THREO multipurpose aqua shoes provide the ultimate function and comfort in extreme situations both in and out of the water. These are the go-to water shoes for travelling everywhere from beach vacations to your local pool!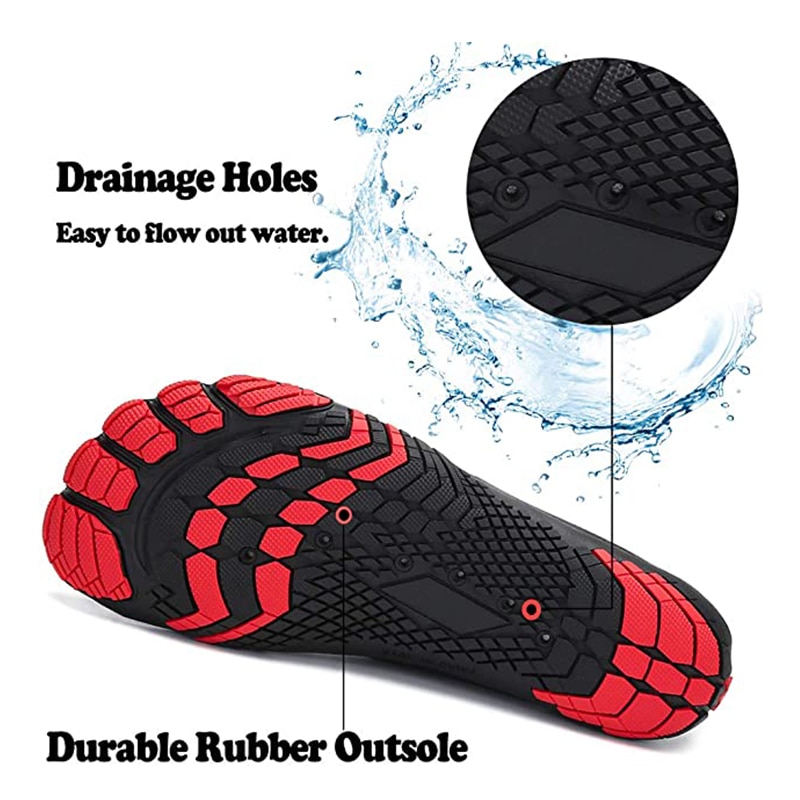 These shoes contour to the shape of your feet and keep them protected at all times. They are made to be worn without socks, giving almost a barefoot feel. Easy to slip on and off. The four-way stretch fabric allows for flexibility and comfort while you're in the water. The drainage holes and bungee strap keep your feet dry and safe on any surface. Ultra-breathable, light fabrics with fine stretch on uppers provide maximum comfort for your feet. Yet the shoes effectively prevent slipping, thanks to their firm grip. Top-quality rubber soles protect your feet from being hurt by sharp objects.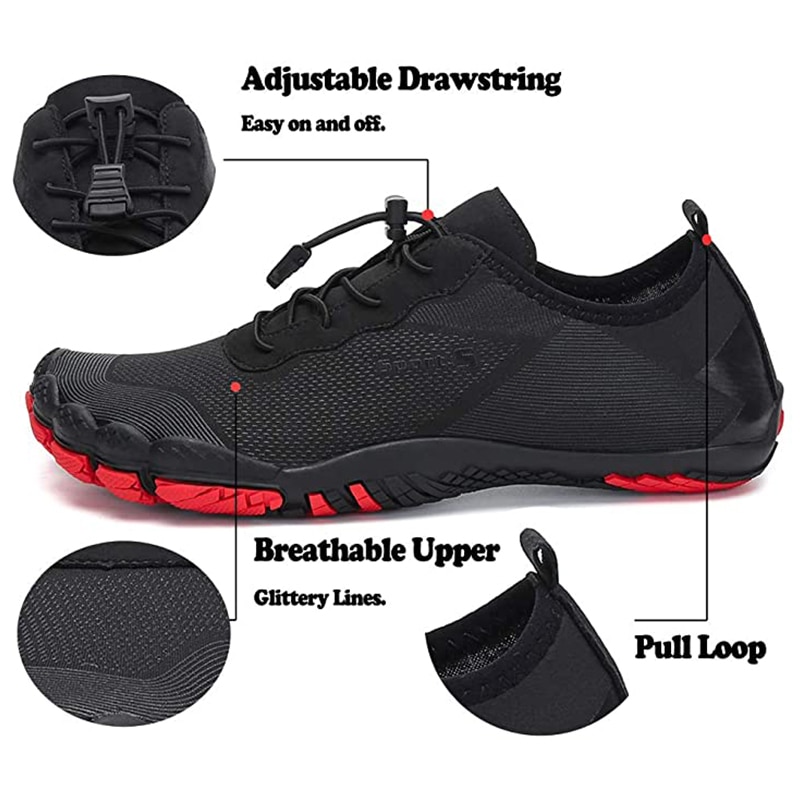 ✔️ COMFORTABLE FIT  — Feel the maximum comfort thanks to the breathable and smooth fabrics with fine stretch on uppers. 
✔️ PROTECT YOUR FEET — Feature a hard sole to prevent cuts and abrasions when walking in wet, rocky environments. The water shoes are also used to protect your feet in waters with sharp-rocked floors or zebra mussels.
SIZE GUIDE